Insurance Value
I've made a habit of reviewing annually our insurance policies. Our circumstances change, and so do competitors' rates.
Auto
Typically auto insurance comprises liability, comprehensive, and collision components. Comprehensive and collision cover you in the event your car is damaged or stolen. But the most your insurer will pay you if you have a claim is the current value of your car. So each year I estimate the value of our car and ask myself: Is the premium I'm paying for comprehensive and collision insurance justified, given the likely highest insurance payout (which I assume is about 80% of what I believe to be our car's value—we're talking insurance companies here). For example, it probably makes no sense to pay $500 per year to insure a $2,000 car against theft or damage, especially if the policy includes a significant deductible.
I'll also get quotes from a couple of other insurance companies. I'm careful to ask for the same coverage, so I'm comparing apples to apples. If I get a quote that's significantly lower than I'm paying, I give my insurer an opportunity to match before switching.
Umbrella Liability
If you have significant assets, an umbrella policy is worth considering, and not very costly. Umbrella liability policies cover you in a wide range of situations. I once bought an umbrella liability policy because the cost of my auto and home insurance policies dropped enough—due to the additional liability coverage—to offset the premium on the umbrella policy.
Home
Again, I get quotes each year from a couple of competing home insurers. Assuring apples to apples comparison is essential, especially with respect to replacement value details.
One year, after we made a claim for roof replacement due to hail damage, our insurer doubled our premium. The company might as well have told me "We don't want your business." I found an insurer offering the same coverage for just slightly more than we were paying pre-damage claim.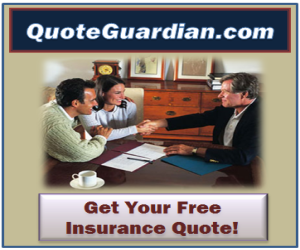 Health
If you're self-employed or don't get health insurance through your employer, you're in a precarious situation. At best, health insurance available to you will be costly. At worst, no company will be willing to sell you insurance, period. The best tool I've found to obtain health insurance quotes is the site eHealthInsurance.com. The quotes it provides are estimates; you won't know the real cost until you submit the insurer's massive questionnaire.
In Sum
Reconsider insurance needs annually
Get competing quotes
Be sure of apples to apples comparisons
Give current insurers a chance to match a lower quote for the same coverage