Mortgage Rates Jumping
While you've been distracted by that shiny object called stocks, U.S. interest rates have been rising rapidly over the last little while. That means mortgage rates have been on the rise too. Here's a graph showing the recent damage:
Reproduced with the permission of Mortgage-X.com
Mortgage rates have mostly meandered this year, reaching a low of 3.35% the first week of May. Since then they've risen four consecutive weeks; according to Bankrate.com, the U.S. national average 30-year rate on May 29 was 3.88%. That's a 0.53 percentage point jump in just a month!
How Much Will Higher Mortgage Rates Cost You?
If you've been aiming to take out a mortgage, your palms are probably starting to sweat. Not only are financing costs rising, home values are rising too, in March notching a startling 10.9% gain compared to a year ago and a 1.1% bump compared to February.
So how does a 0.5% higher mortgage rate affect a monthly payment? Once again, let's go to the graphics.
This graph quickly tells you by how much a monthly payment will change, depending on the amount financed, due to a one-half percentage point increase in the 30-year fixed mortgage rate.
Picking one point on the graph, if you're borrowing $100,000, a one-half percentage point increase in your 30-year rate will add $28 to your monthly payment. Though surely unhelpful to a frugal household budget, $28 doesn't strike me as reason to panic. Those $28 hits do, however, add up to over $10,000 in additional interest cost (not counting the offsetting effect of any tax deduction you may get) over the life of the mortgage.
Now if the price of the sort of home you're looking to buy is also rising, the compound effect—higher rate × higher price—may start getting into real money.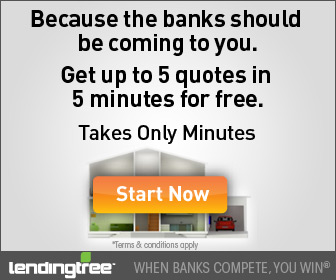 Mortgage Rate Change Rule of Thumb
Mortgage rates change constantly and, who knows, may drop again over the next 30 days. Here's a quick and dirty rule of thumb you can use to track the affect on your prospective monthly payment:
For every $10,000 you borrow
a 1 percentage point change in the 30-year fixed rate
impacts the monthly payment by about $5.60
So if you're intending to borrow $70,000 and you notice rates have gone up a percent, your prospective payment has jumped
$5.60 x 7 = $39 per month
Are You Getting a Mortgage Soon?
If you're planning to take out a mortgage, how are you feeling about the trends in rates and house prices? Do you think May's mortgage rate trend will continue, or do you expect mortgage rates to fall back again to historic lows or level off?
Copyright secured by Digiprove © 2013 Kurt Fischer